Websites & e-commerce
Website
We create a responsive website with user-friendly graphics and a strong brand identity. Your website can be filled with personalised contents, to enable you to reach and engage your target with our SEO optimization expertise. Your website will be your visiting card!
E-Commerce, CRM e ERP
We design integrated e-commerce for easy and independent online sales management.
Through our integrated service in relation to company management systems, sales and customer services, you will be able to coordinate your company though a unique channel of digital distributions.
Brand Identity
Visual identity & Coordinate image
Your history and your values are our starting point to create (more than) a digital image that represents your unique and competitive personality.
Document Revision
We harmonize and integrate your identity in a digital image, by shaping a powerful Corporate Identity. Your tone-of-voice will be coherent and impactful in any manifestation of your brand.
Packaging
Your product will undoubtedly show your value and ideas. The physical representation of your company will be depicted in a broader framework to study your unique corporate image. Your customers can easily recognize your brand through all your items through our work.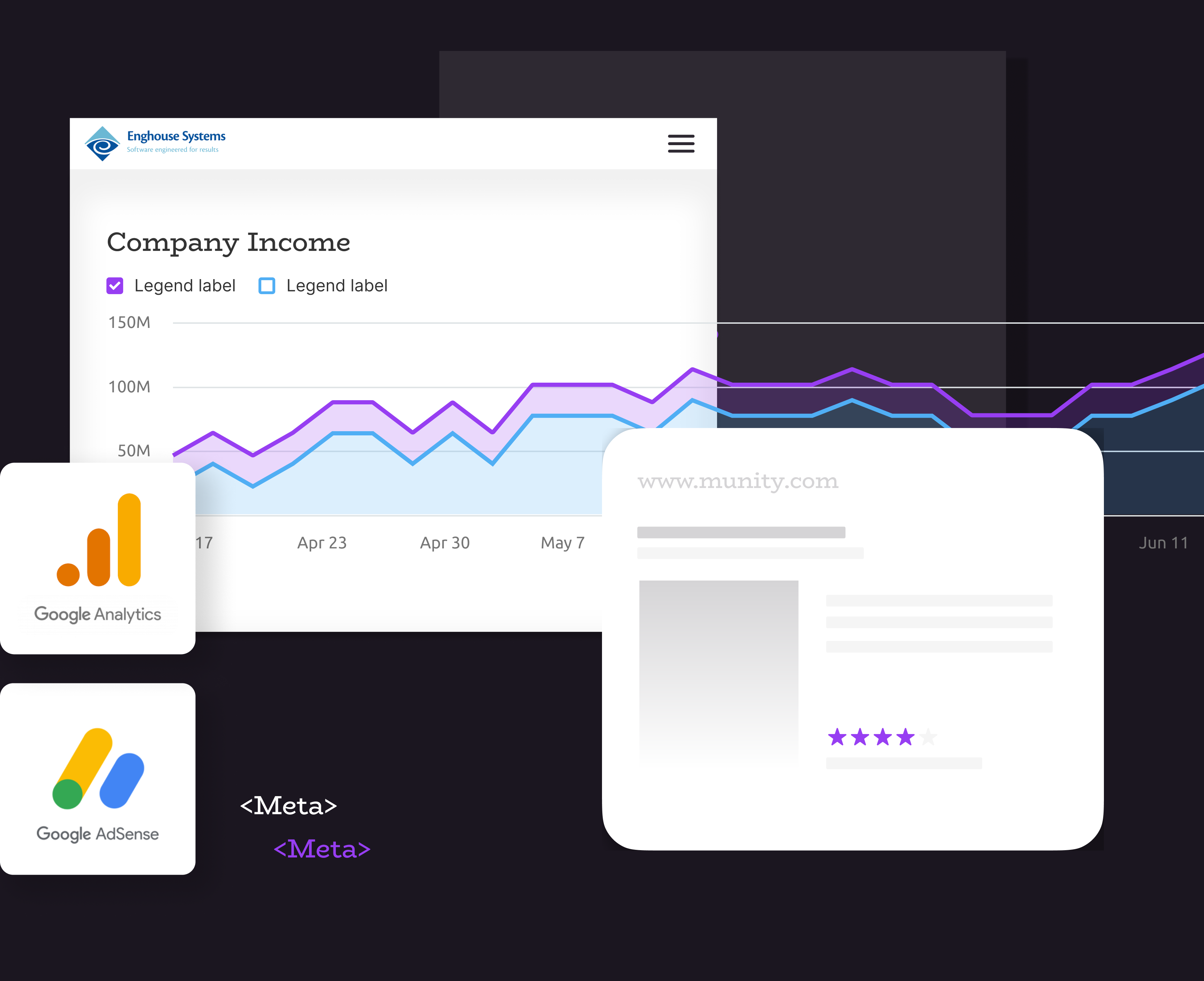 Digital Marketing
SEO Optimization
Through keyword research, the development of meta tags and competitive analysis, we set the direction for browser and search engine, to make your content extremely easy to reach.
Lead Generation & Advertising
We design landing pages for your products, business areas or business initiative, in order to finalize your contacts. We support lead generation through advertising campaigns (Google ADV e Facebook ADV), mail marketing, and telemarketing.
Crew
Techs
Numbers
Industry
Legal
8 👤
Retail
5 👤
Proprietary Software
8 👤
Manufacturing
7 👤
Our work method

focuses on our clients needs
User driven development
Agile - focused delivery
For each short sprint we have something to show you.

We use tools to track our progress and customer feedback.
Back to the top